Browse the help topics below if you need help.
​
Did you find a bug? Have a feature request? Or just want to say hi? Send us a message.
Linking a bank account
---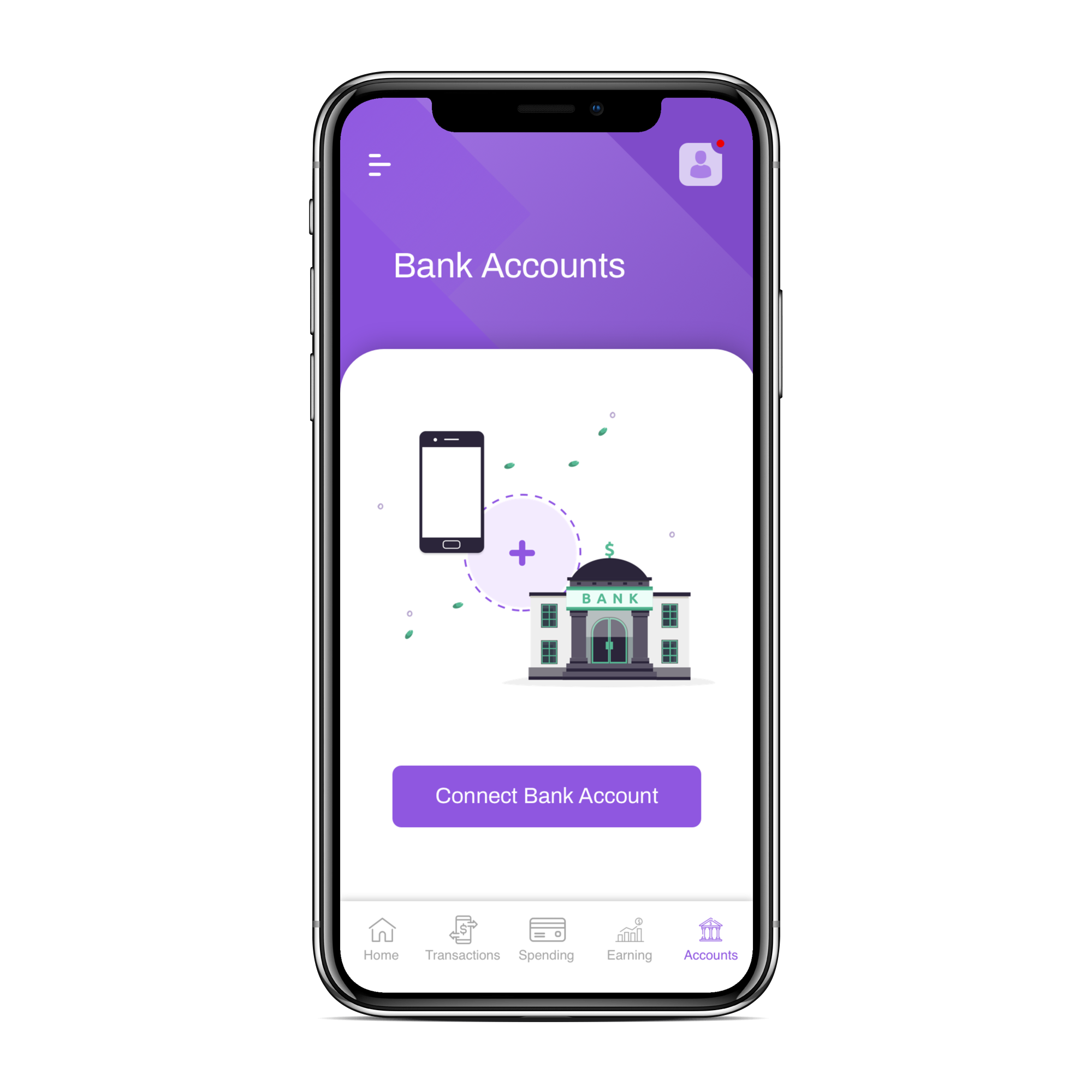 You need to link one of your bank accounts to start using Lunafi. You can add a bank during onboarding or on the Accounts tab. Your checking accounts and credit cards' transaction history are imported to Lunafi without any access to sensitive data like account numbers or online banking credentials. Here is more info on Security. You can also link your PayPal account to Lunafi. You can remove or pause the synchronization of your accounts on the Accounts tab.
---
Classifying transactions
---
You can access all transactions from all your linked accounts on the Transactions tab. Mark your spendings as Business or Personal. Mark your earnings as Income or Other. If you don't want to classify a transaction as Spending or Income, you can exclude it on the Transaction Detail screen.
---
Real-time Estimated Tax Owed Breakdown & Tax Savings
---
As you classify your earnings as freelance business income and your spendings as Business expenses, we calculate estimated tax you are likely to pay for your freelance business. To see more accurate estimations, make sure you correctly categorize your income as 1099 for all of your freelance business.
---
Rules & Automation
---
You don't have to classify every single transaction manually. Create a rule for income you earn from your regular clients or your monthly subscriptions. Upcoming transactions will be classified automatically.
---
Missing Transactions
---
Not every transaction can be counted as an income or business expense. Lunafi automatically excludes:
payments & refunds to your credit cards
transfers to Keep the Change programs & saving accounts.
transfers to invesments tools.
If you still want to review them, you can use filters on the Transactions tab.
---
Tax Profile
---
Lunafi needs your contribution to calculate your federal income tax as accurately as possible. Answer all of the Tax Profile questions so that all your income that you can not manage in Lunafi and deductions are taken into account when Estimated Tax Owed is calculated. If you are working from home, enter your home's total area and the part you use as your home office. Your Estimated Tax Savings for home office will be calculated correctly according to the Regular Method. If you drive for work, you can enter your total mileage and the mileage you drove for work from previous years. These numbers will be used to calculate your Estimated Tax Savings for Auto expenses according to the Actual Car expenses method.
---
Face ID, Touch ID & PIN
---
You need to set one form of device-specific authentication to access Lunafi.
PIN: This is a four-digit number where you set it during onboarding. You can change it any time on the Security menu. Touch ID: If your iOS device supports Touch ID, you can use your fingerprint to access Lunafi. Remember that anyone with their fingerprint added to your device can access Lunafi. Face ID: If your iOS device supports Face ID, you can use your fingerprint to access Lunafi. You can disable Face ID & Touch ID any time on the Security menu. If you choose not to enable your supported biometric authentication during onboarding and want to enable it later, you can follow these steps: Go to Settings > Face ID (Touch ID) & Passcode > Other Apps > Lunafi on your iOS device. Enable Face Id (Touch ID)
---
Reports
---
You can generate Profit & Loss and detailed Expense reports in PDF and CSV formats. Profit & Loss reports include a total of your 1099 income and expense category totals. You can choose a year, quarters, or any custom date range. You can send the reports to any email address you want.
---
Clients
---
You can add a client to a business income when classifying your transactions or creating a rule. You will see a chart representation of your earnings by client on your Home dashboard.
---
---